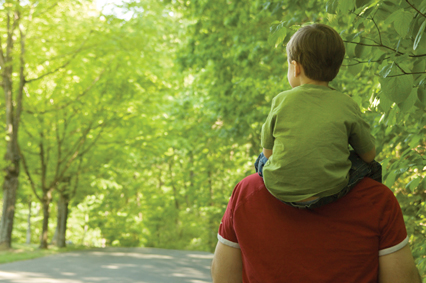 Resources
We frequently receive calls from our community seeking care outside of our scope of expertise. There are many fantastic phyisicans, therapists, and care providers in our community. The following is a list of providers to whom we confidently refer our clients.
Austin Family Psychiatry

A psychiatry practice providing psychiatric care to children, adolescents, and adults with a mission to work toward a meaningful, therapeutic relationship and a patient-centered treatment plan.




Stephanie Dang, APRN, ACNS-BC, PMHNP-BC

A psychiatric mental health nurse practitioner providing adults over 18 years of age with psychiatric evaluation, assessment, diagnosis, and treatment, including medication management for mood disorders, anxiety, psychotic, and cognitive disorders, PTSD, and ADHD.




Southwest Pediatric Associates

A pediatric medical clinic with a mission to provide a place where patients receive outstanding care in a very personal setting. All physicians are Board Certified by the American Board of Pediatrics and are Fellows of the American Academy of Pediatrics.




Austin Biofeedback and EEG Neurofeedback Center

An outpatient center offering biofeedback, EEG neurofeedback, individual and group therapy, aimed at helping clients respond to many conditions including anxiety, migraines, depression, ADHD and other learning disorders, chronic pain, stress, PTSD, and performance enhancement.




Just Mind

Just Mind is a center of excellence focused on providing comprehensive psychological care to adults, couples, teenagers and children. Our skilled group of counselors and psychologists are trained to meet the unique emotional and diagnostic needs of the clients they are matched with. We pride ourselves on creating a comfortable and therapeutic environment where you and your loved ones feel comfortable sharing their successes and challenges without judgement.



Helpful Resources
Programs aimed at improving cognitive functioning
Learning disabilities
Books regarding memory
Your Memory: How It Works and How to Improve It by Kenneth L. Higbee
The Memory Book: The Classic Guide to Improving Your Memory at Work, at School, and at Play by Harry Lorayne and Jerry Lucas
Books about ADHD
Taking Charge of ADHD by Russell Barkley
Driven to Distraction by Edward Hallowell & John Ratey
ADHD-Hyperactivity: A Consumer's Guide by Michael Gordon
Parenting Children With ADHD: 10 Lessons That Medicine Cannot Teach by Vincent J. Monastra, Ph.D.
Parenting Books
Parenting with Love and Logic by Foster Cline, M.D., and Jim Fay
The Whole Brain Child: 12 Recolutionary Strategies to Nurture Your Child's Developing Mind by Daniel J Siegel and Tina Payne Bryson